Annual public events and themed weeks
Culture Night
is an open night in mid-September when many public buildings open their doors for the evening.  We run a series of talks and tours of Dunsink.
Early October brings Space Week, closely following in mid-to-late October by Maths Week, and we support these weeks by running a number of public and schools events, including the annual Hamilton Walk to celebrate the contributions of Ireland's greatest mathematician.
Ireland's national Science Week runs every year in mid-November, coordinated by SFI.  We run events most days and evenings during Science Week for schools and the public.  Look for notifications in October of the events for this year.
In late February and early March, Engineers week takes place, and we again have schools visits during the week and an open night with a theme appropriate for the week.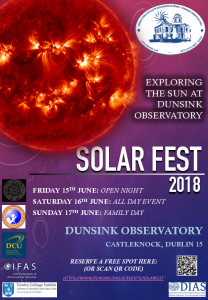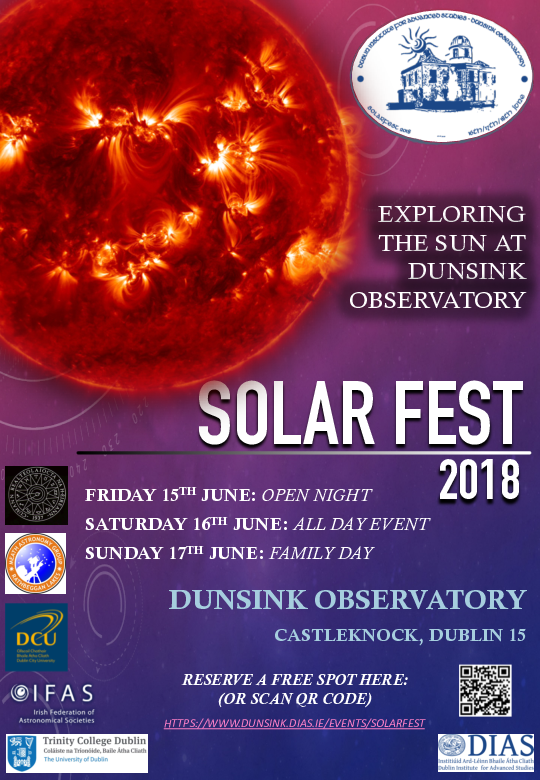 Solarfest is an event run in partnership with amateur astronomers and solar observers that takes place on a weekend around the summer solstice every year (mid-June).  We have a public open night on Friday evening, a full day of talks and solar observing (weather permitting) on Saturday, and a family afternoon on Sunday.