Transition Year Week
The Transition Year Science Week at DIAS Dunsink Observatory runs during the late February/early March each year. Unfortunately the COVID-19 pandemic has forced us to cancel the TY Week in 2020 and 2021. We plan to be back in 2022.
General Information
The week is intended to show students how day-to-day scientific research is done. The students work in small groups, using the maths and physics they have learned in school to investigate meteors (shooting stars). They then make a poster with their findings and present this to the staff of the DIAS Astrophysics Section at the end of the week.
Participating students should have a keen interest in maths, space, and science. Students should bring their own laptop with them, if possible, and would ideally have some experience in computer programming. The week consists of 4 days at Dunsink Observatory (10am to approx. 6pm on two days, until 7pm one day and later for a parents evening on Wednesday) and the last day, Friday, at DIAS (at 31 Fitzwilliam Place, Dublin 2) for a poster session and discussion with other researchers at DIAS.
Students should be prepared to arrange transport to and from the Observatory each day (Monday to Thursday), see here for directions. If necessary, arriving a bit earlier in the morning is not a problem. There are also no shops within walking distance, so students should bring a packed lunch each day, and some extra food for the evening on 2 days. A microwave is available to heat food, and tea and coffee will be provided.
Meteors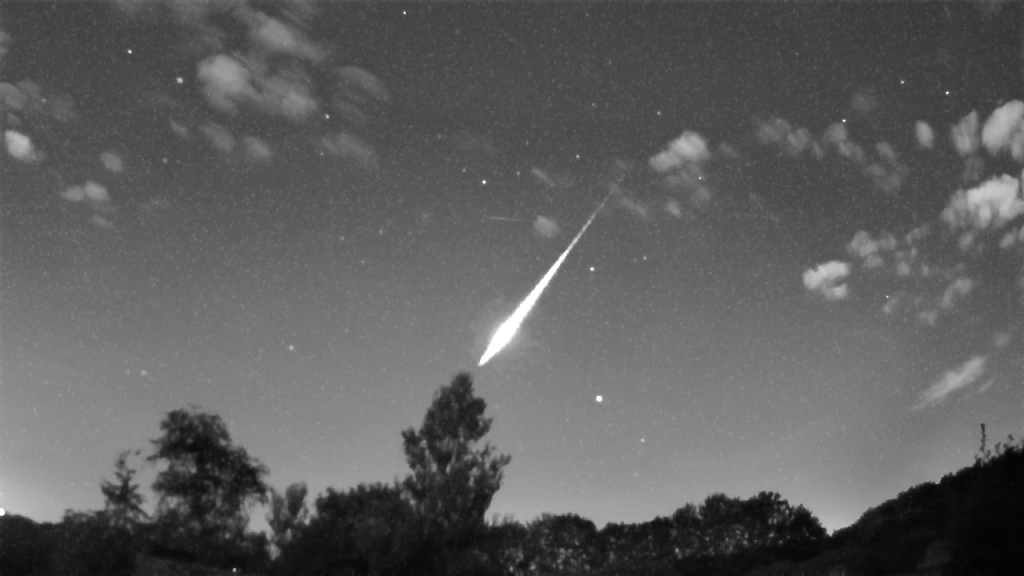 The TY week is centred on meteors, or shooting stars. We have two meteor cameras and a radio antenna at the Observatory, funded by SFI, which are automatically searching the sky for meteors and recording any that they find.  The detectors are part of the NEMETODE network in the UK and Ireland.  Students learn to analyse these data both by hand using Junior Cert Maths, and also automatically using a computer. The TY week has a strong citizen science emphasis through the NEMETODE network and members of amateur astronomy societies.
Previous events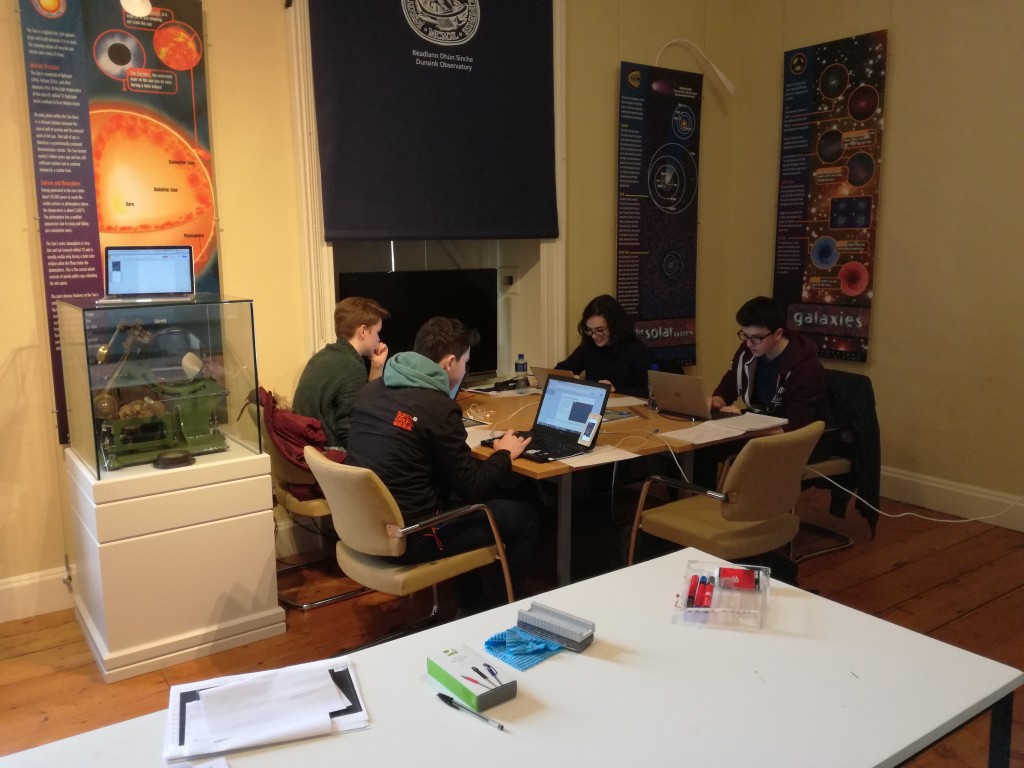 We welcomed 5 students in 2017 and this grew to 16 students in 2018, from the Dublin area and surrounding counties.
The last TY Week in 2018 was from Monday 26th February to Friday 2nd March. The students did two full days before Storm Emma, and the associated Red Weather Alert meant that DIAS and all schools were forced to close. The 16 students did great work, however, completing almost 3 days of the programme, and they greatly enjoyed the immersion in Solar System physics.