Getting to Dunsink
DIAS Dunsink Observatory is located about 8 km northwest of Dublin City between the Royal Canal, the Navan Road, and the M50, and is a 10 minute drive from Dublin Airport. Please note it is strongly recommended you arrive by car or bike- if travelling by bus or train there is a 3 km walk up Dunsink Lane. Also make sure to enter Dunsink Lane from the Navan Road side (it is blocked on the Ratoath Road side).
Address: DIAS Dunsink Observatory, Dunsink Lane, Castleknock, Dublin D15 XR2R, Ireland.
Email: dunsink@dias.ie
GPS: +53° 23′ 12.30″, -6° 20′ 10.40″
Get directions using Google Maps.
Car: Dunsink Observatory is easily accessible by car off the Navan Road/M50 near the Travelodge Hotel.
Bicycle/Foot: From Dublin City Centre, there are two routes taking about 45 mins:
Follow the Royal Canal to the M50/N3 junction. Cross the foot bridge under the fly-over to the northern side of the canal and continue up Dunsink Lane.
Cycle through the Phoenix Park, out the Castleknock Gate and turn right onto Auburn Avenue. Go straight through the roundabout and Navan Road traffic lights, and continue up Dunsink Lane.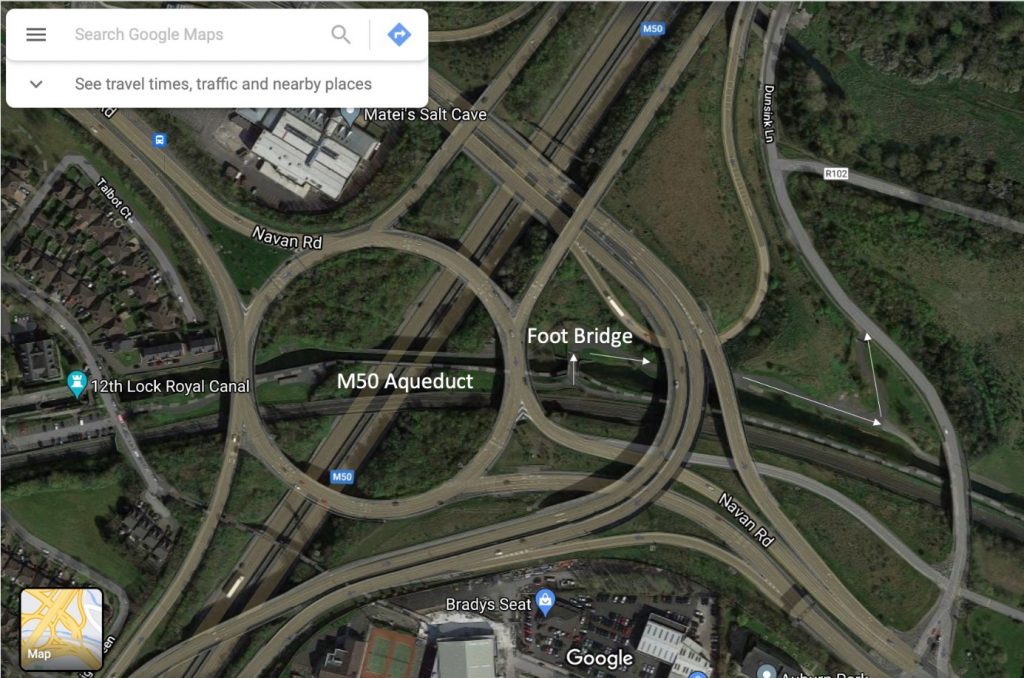 Bus: Bus numbers 38, 38A and 38B, 39, 39A leave from O'Connell Street. Get off at bus stop number 1808 (Navan Road/Peck's Lane) near the Auburn Avenue/New Dunsink Lane roundabout (Travel Lodge is visible on the right) on the Navan Road, cross over to New Dunsink Lane and follow it for the next ~3 km past Elm Green Golf Club.
Train: Take the commuter line from Dublin Pearse St./Connolly towards Maynooth, getting off at Navan Road Parkway station. Walk to the overpass (not over it), turn right onto Navan Road, then right at 2nd traffic lights, just past the Travelodge up onto Dunsink Lane. Follow the road for the next ~3 km past Elm Green Golf Club.